move
A sweet shout out.
On Friday, Brie Bella took to Instagram to wish husband Daniel Bryan (born Bryan Danielson) a happy birthday. As E! readers surely know, today (May 22) marks the WWE superstar's 39th birthday.
Of course, the social media-savvy Total Bellas star penned a loving tribute to her husband, a tribute that her 7.6 million Instagram followers are swooning over.
"Happy Birthday to my hubby @bryanldanielson," the pregnant reality TV star posted. "No better person to celebrate than this humble, sweet, hilarious, lovely soul. He's brighten [sic] my life is soooo many ways and watching him as a Dad is the most beautiful thing to see. Love you SweetFace, all the way to Neptune!!"
Brie and Bryan, who wed in April 2014, are parents to three-year-old daughter Birdie Joe Danielson. The Total Bellas twosome are also expecting a second child, due later this year.
Brie's online display of affection comes amid a tough season for the longtime loves. As we previously reported, over the course of Total Bellas season five, Brie and Bryan have opened up about their relationship struggles.
Nonetheless, it appears that Brie and Bryan couldn't be better these days.
For a closer look at their love story, be sure to scroll through the images below!
Watch a brand new episode of Total Bellas Thursday at 9 p.m., only on E!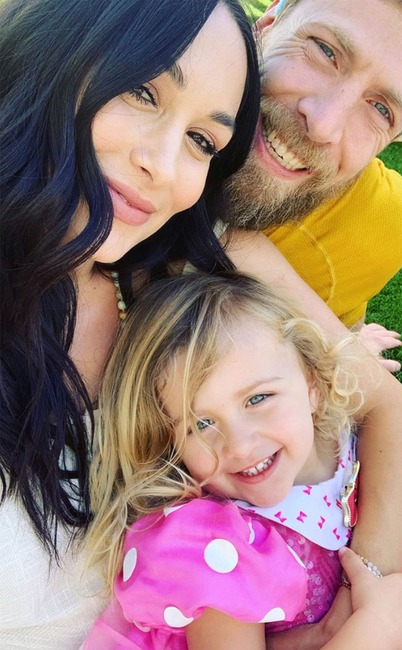 Instagram
Reunited
A celebratory photo after Bryan returned home from a work trip!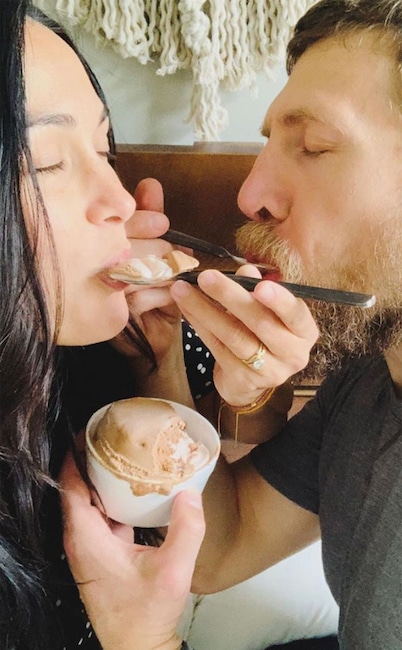 Instagram
Gelato, Netflix & Chill
Brie called this photo a "very passionate" picture of their marriage, adding "after 9 years together nothing like gelato, Netflix and bed before 10pm."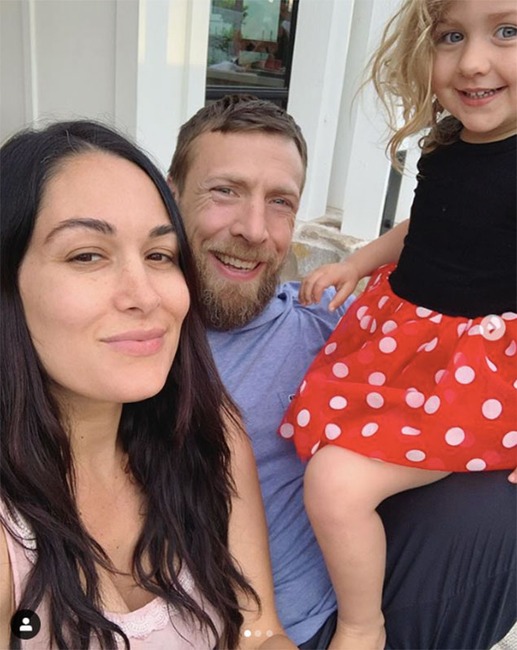 Instagram
Almost a Family of 4
Brie snaps a pic with Birdie and Bryan at the halfway point in her second pregnancy.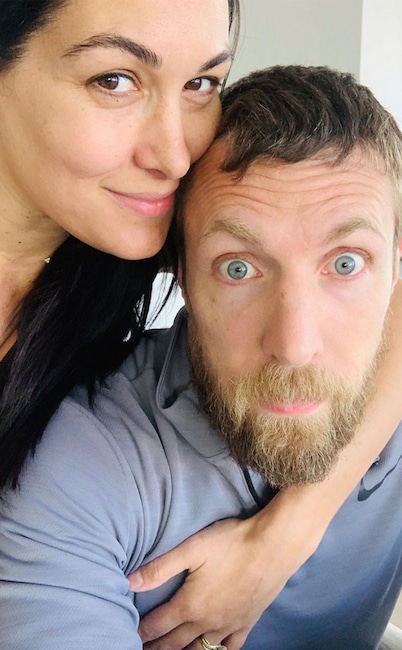 Instagram
Strike a Pose
Brie and Daniel, who's posing with what she called his "social media smile."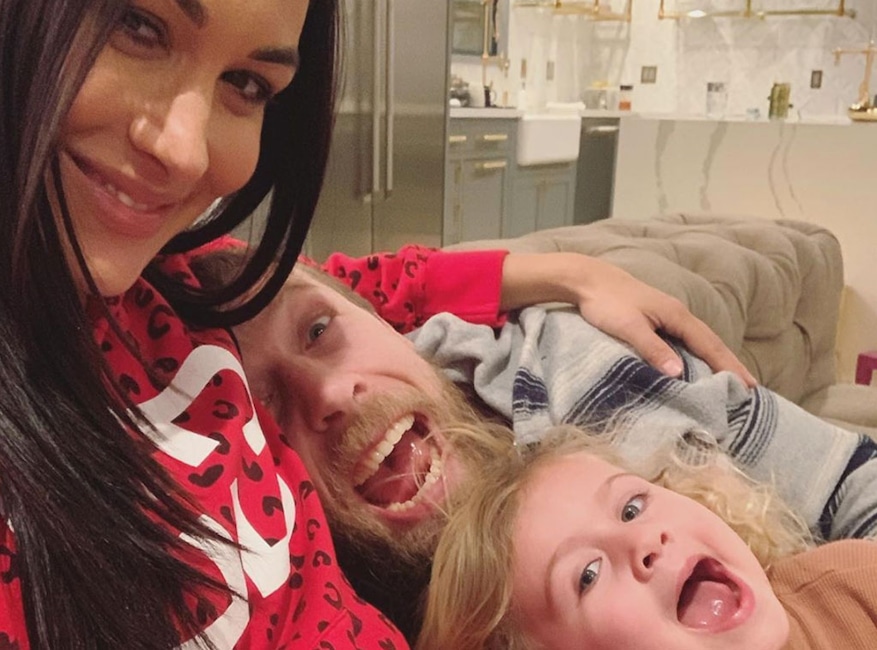 Instagram
Future Big Sister Birdie
The soon to be family of four!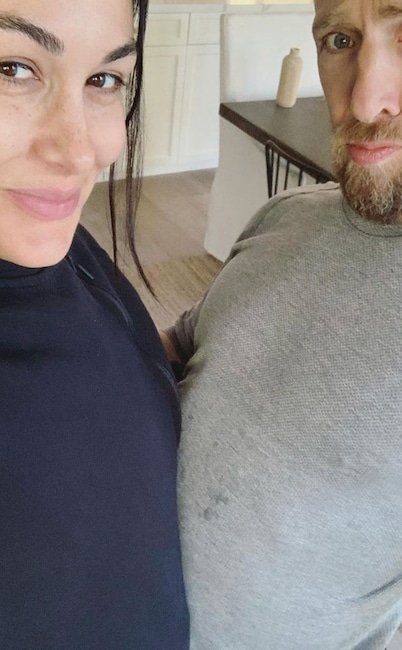 Instagram
Tummys Out
"15 weeks and feeling sooo much better!!" Brie wrote on Instagram.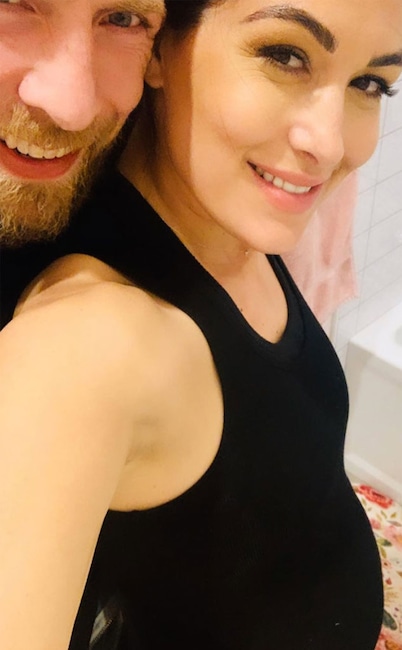 Instagram
Baby Bump
Brie and Daniel after announcing they're expecting their second child!
Instagram
Hello 2020
The trio on their first hike of the new year.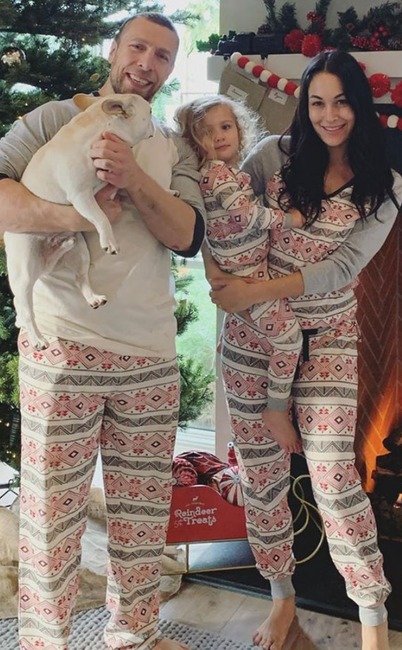 Instagram
Presents and PJs
Christmas 2019 for the Danielsons!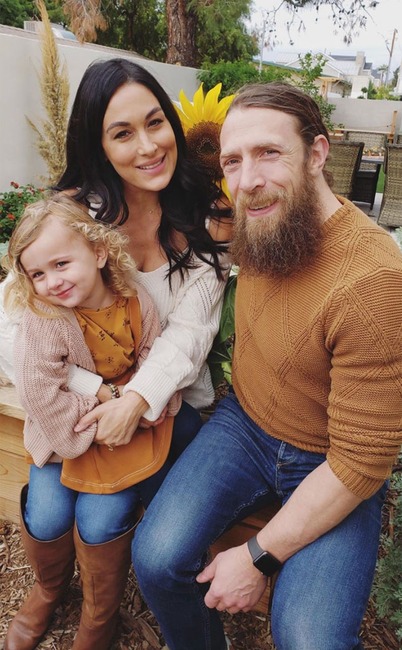 Instagram
Happy Turkey Day
Brie, Daniel and Birdie on Thanksgiving.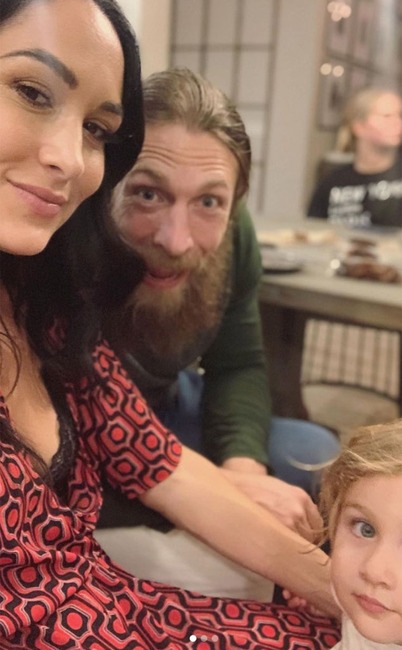 Instagram
Just Smile!
"We attempted a pic!!" Brie wrote. "This is the best we got"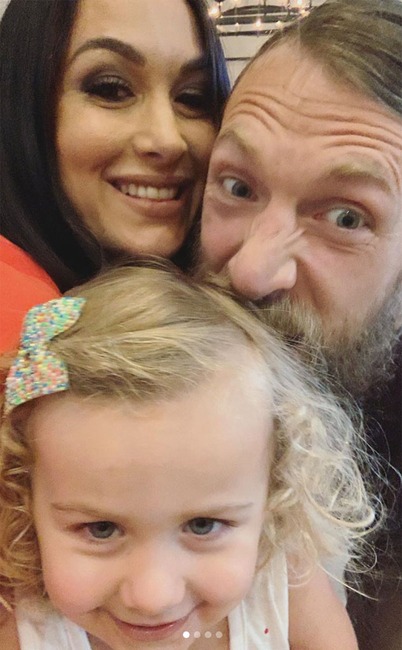 Instagram
The Three Musketeers
Instagram
Post-Hike Selfie
Brie and Daniel on their summer trip to Lake Tahoe.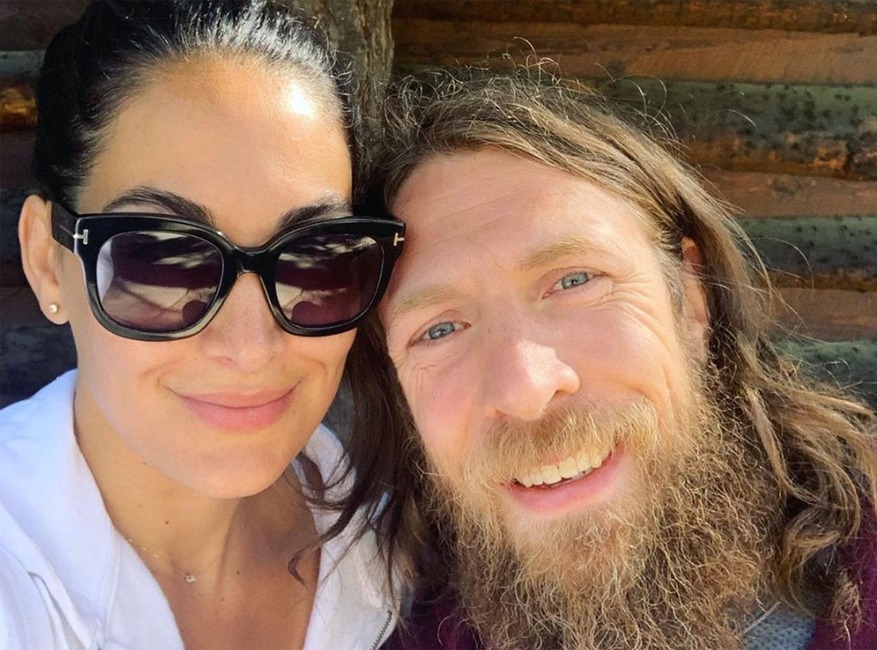 Instagram
The Perfect Sign
The two had to document this "B+B" sign.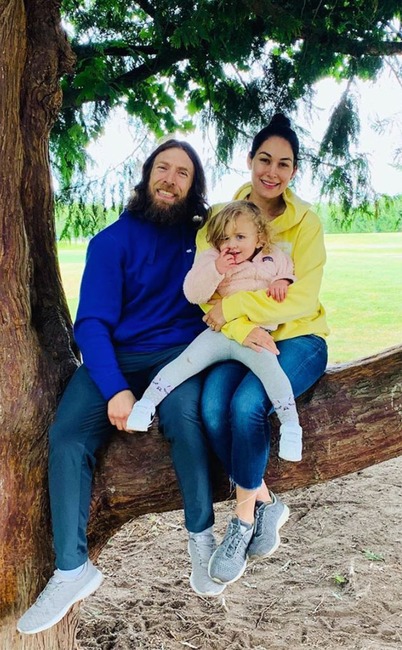 Instagram
Just Hanging Out
"Typical Danielson's," Brie captioned this Instagram photo.
Instagram
The Great Outdoors
Brie and Daniel posed for a quick pic outside.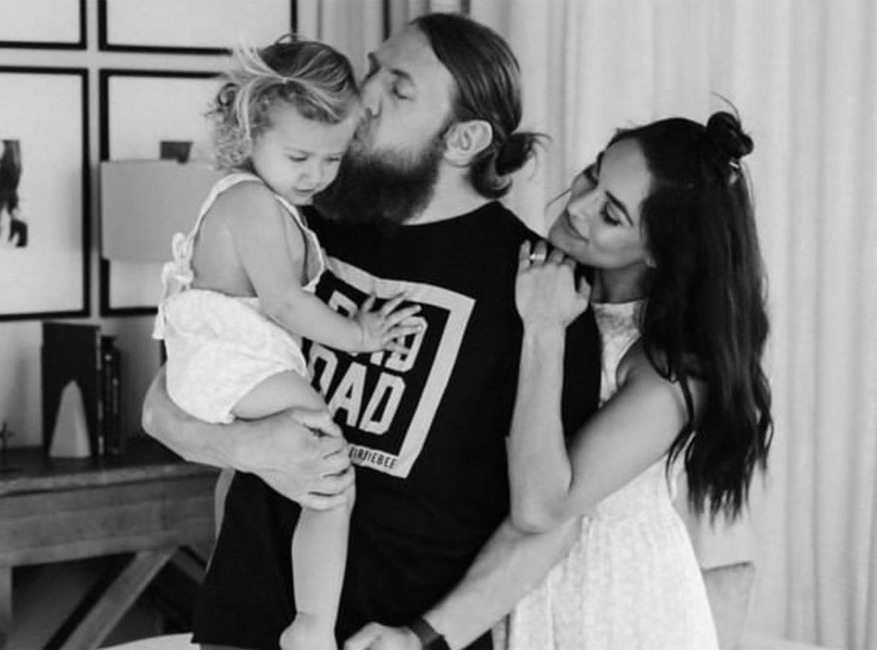 Instagram
Father's Day
"He's taught her how to garden, count to 10, her ABC's, piggy back rides and human seat belts (which are legs holds)," Brie wrote on Father's Day 2019. "We are so LUCKY to call him Dada."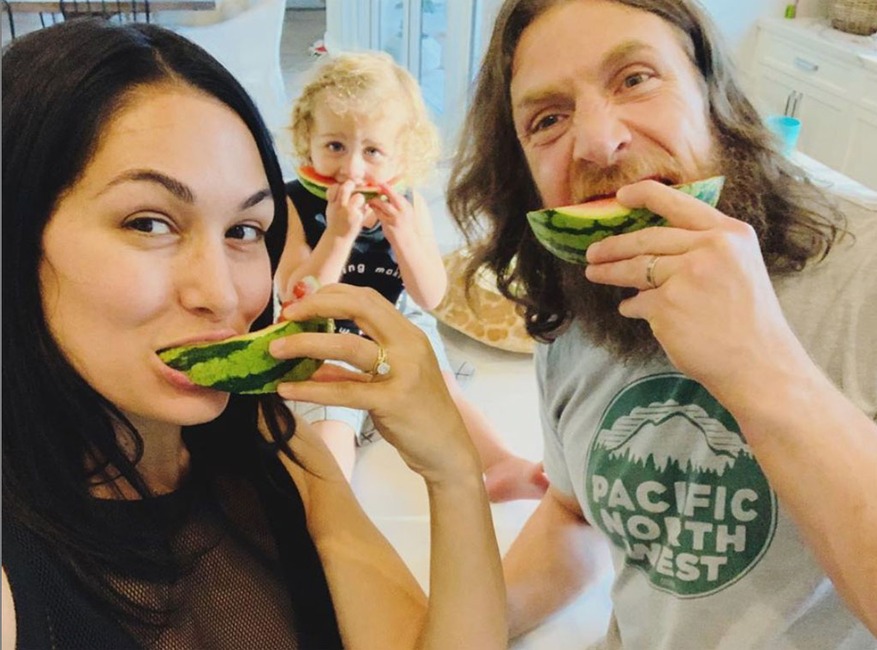 Instagram
Watermelon Smiles
The trio enjoying a sweet treat.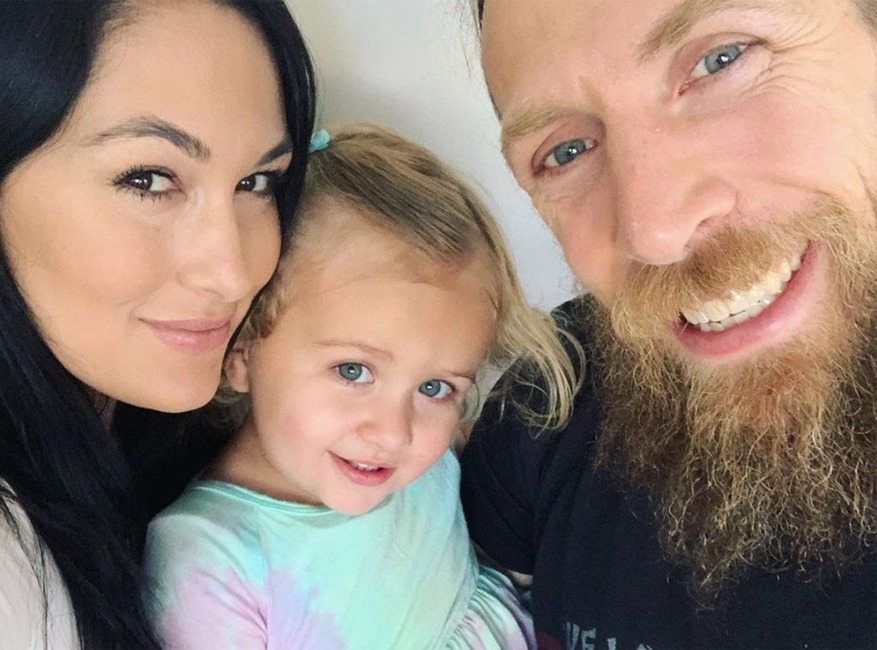 Instagram
Just for Fun
A "family fun Day," according to Brie!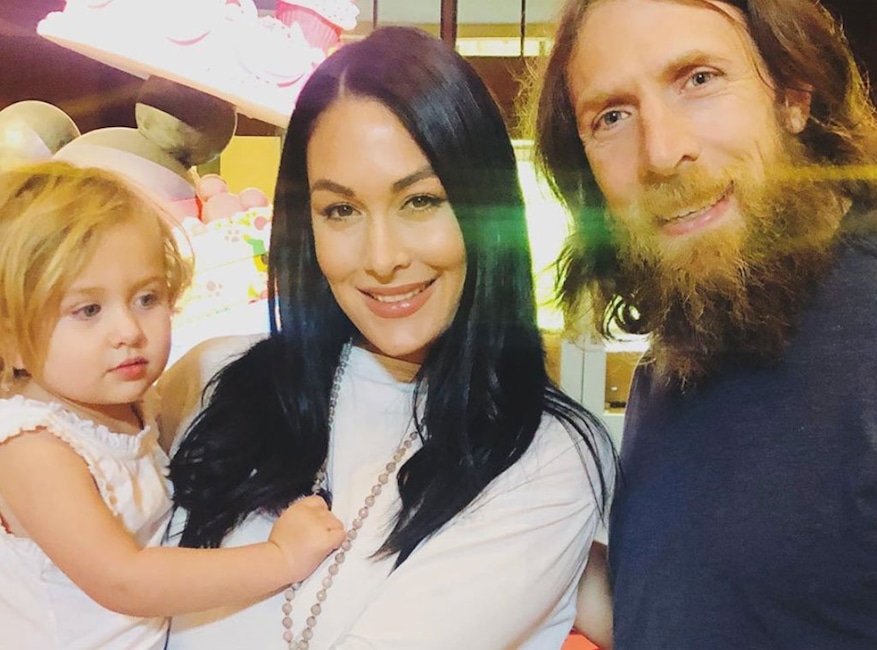 Instagram
Disneyland Trip
Brie and Daniel celebrated Birdie's birthday at Disneyland.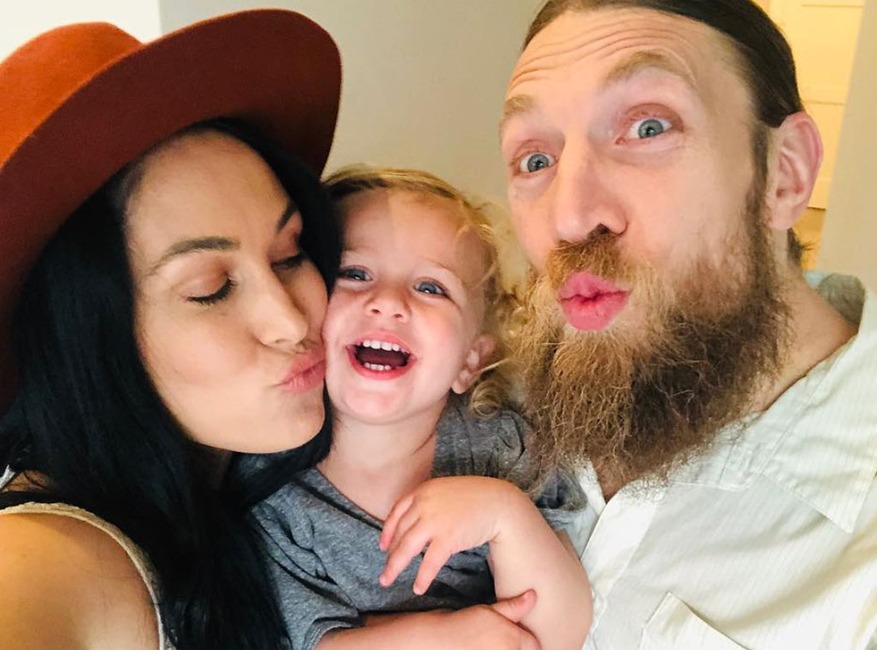 Instagram
Anniversary Selfie
Brie, Birdie and Daniel on the couple's fifth wedding anniversary.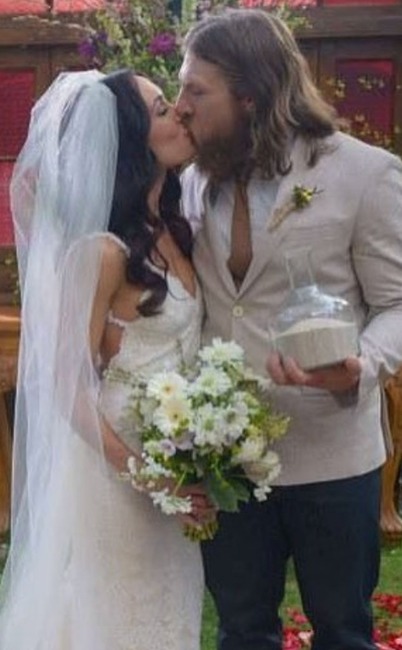 Instagram
Wedding Throwback
"I'll never forget the feeling I had with my bare feet in the moist grass walking to you saying I Do," Brie wrote on Instagram. "5 years and counting. love you to Neptune"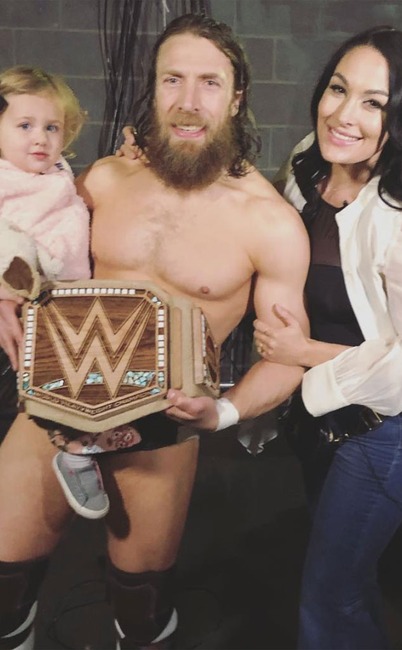 Instagram
Number One Fans
Brie and Birdie with their "champ."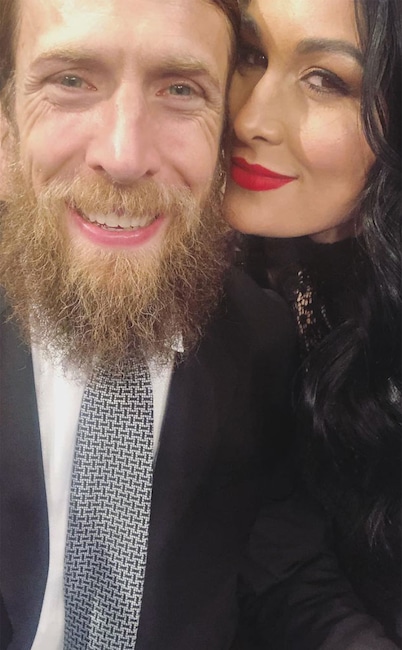 Instagram
Showing Support
Brie captioned this sweet photo expressing her excitement to "cheer on" her man ahead of a WWE match.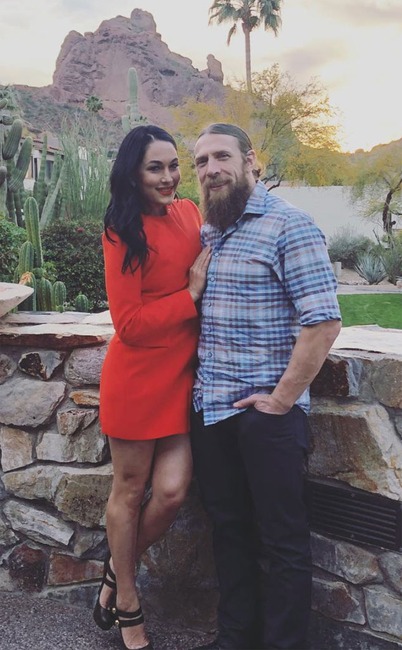 Instagram
Arizona Escape
Brie and Daniel at Sanctuary on Camelback Mountain Resort and Spa.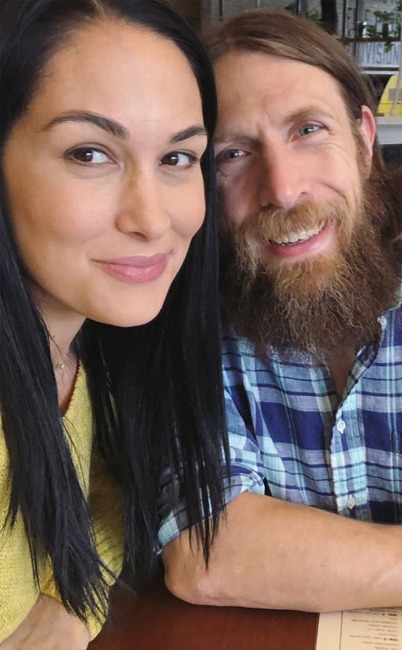 Instagram
Soft Smiles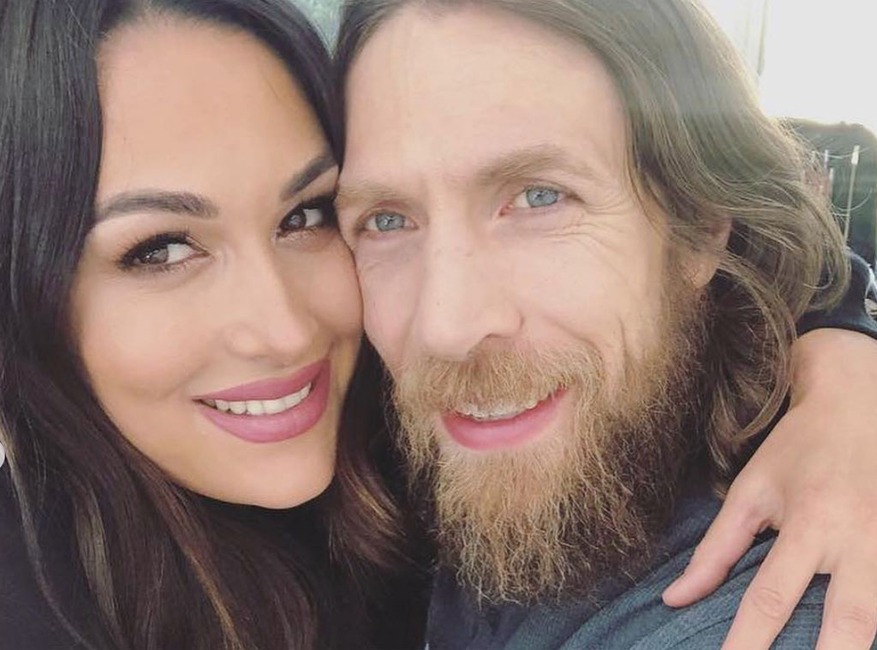 Instagram
V-Day Celebrations
Brie with who she described as her "forever Valentine" in February 2019.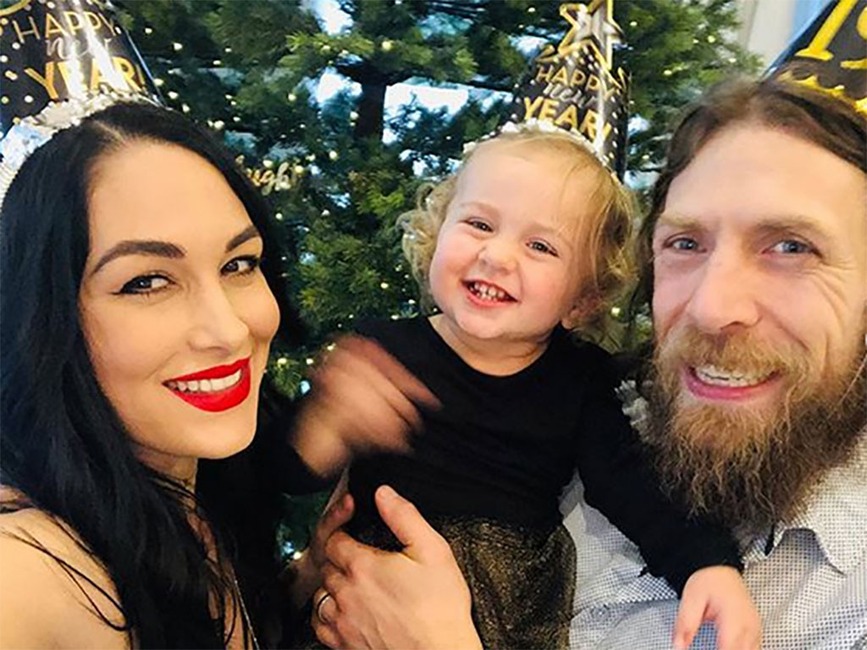 Instagram
Happy New Year
Brie, Daniel and Birdie were all smiles as they rang in 2019.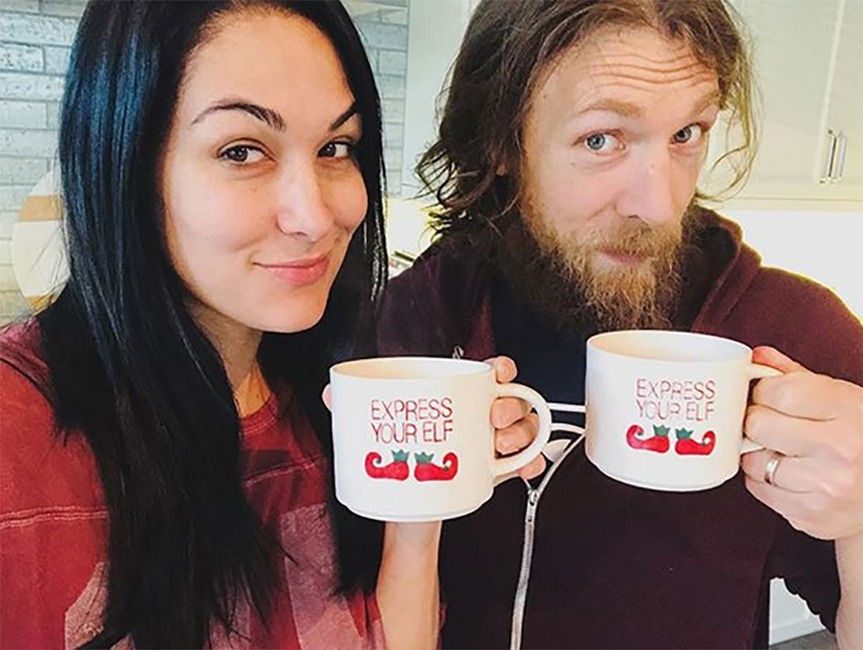 Instagram
'Tis the Season
Cheers! The happy couple got in the seasonal spirit with festive mugs.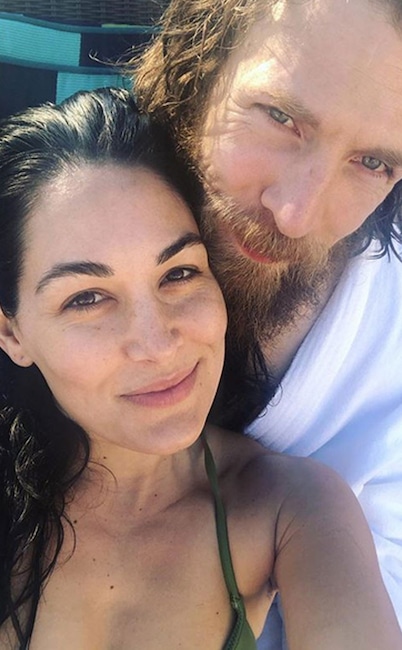 Instagram
Rest and Relaxation
Brie couldn't help but gush about her "amazing spa day" with her "love."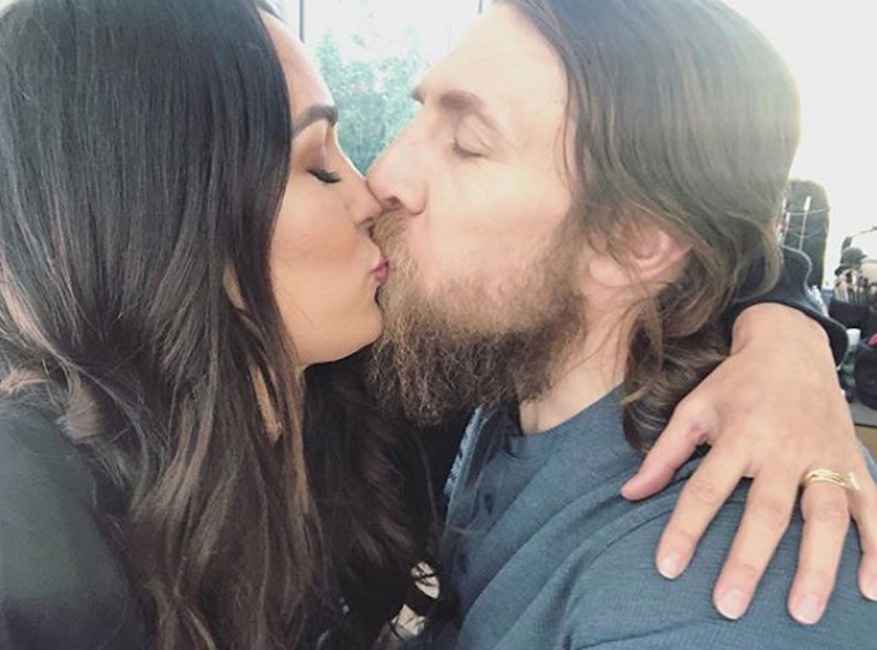 Instagram
Cute Kiss
Brie Bella was so excited to be reunited with Daniel Bryan in this sweet snap. "Yay! He's finally home!!!" she captioned this precious pic.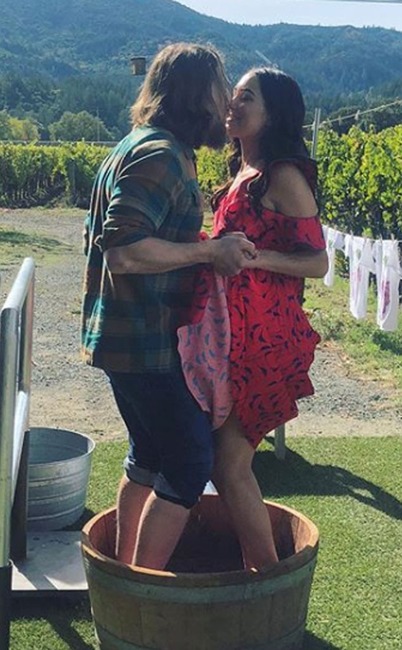 Instagram
Giddy with Grapes
The perfect pair went up to wine country and Brie couldn't help but gushed about crushing grapes with her main man. "By far my most favorite trip to Napa!!!" she exclaimed.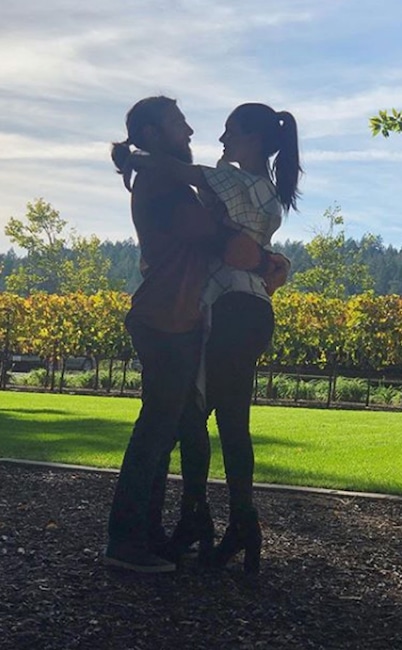 Instagram
Sweet Silhouette
Brie just had to document this "magical" moment.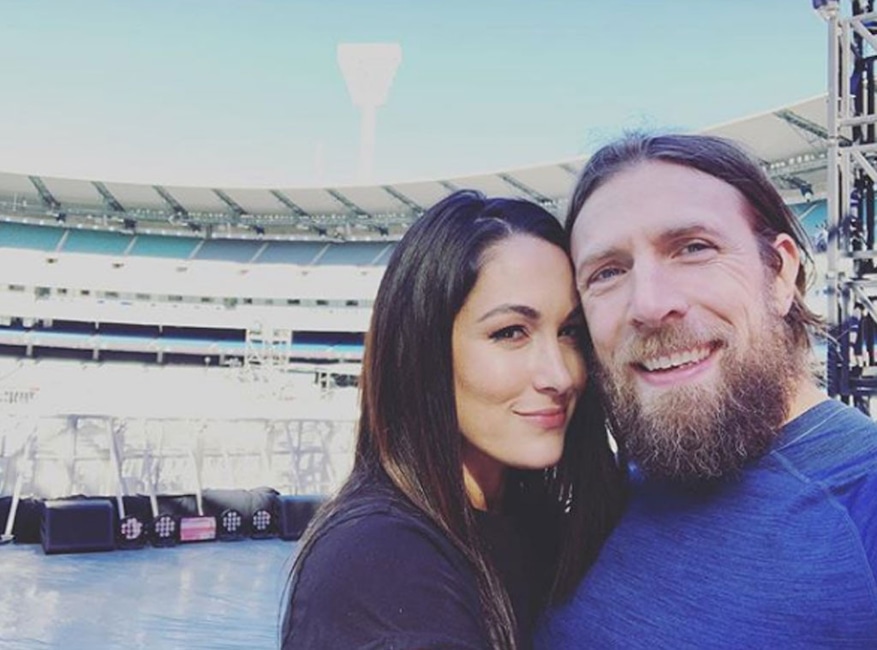 Instagram
Travel Buddies
The two posed for this sweet snap at the WWE Super Show-Down in Australia. "Love experiencing it all with him," Brie wrote on Instagram.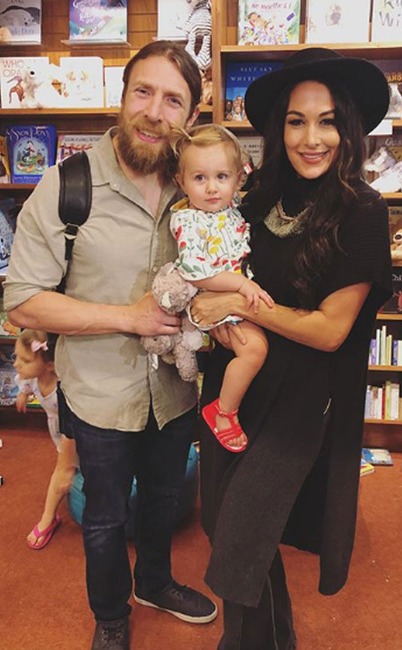 Instagram
Flawless Family
The precious parents had a blast spending the day reading to their daughter Birdie.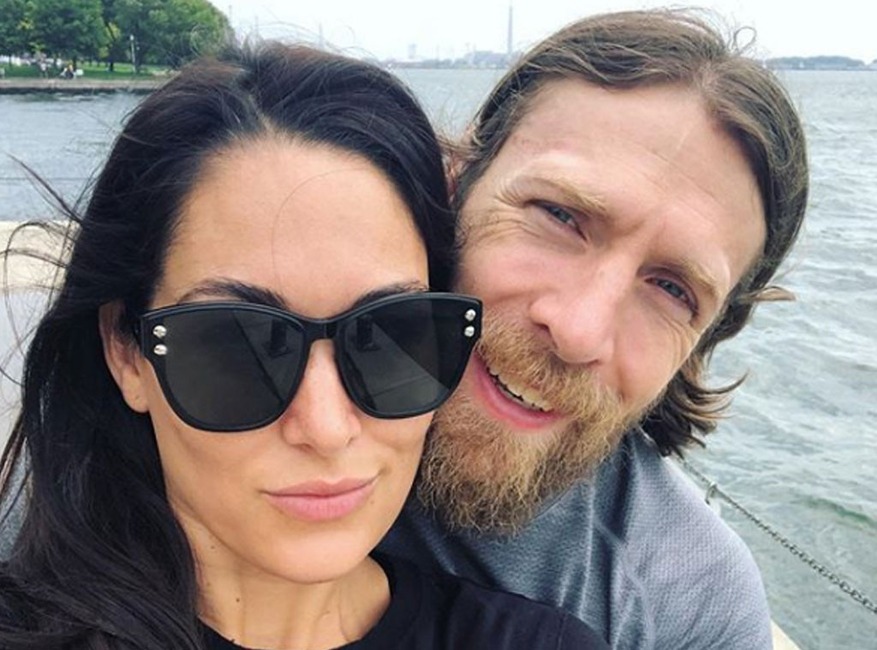 Instagram
Feeling Wonderful By the Water
Brie couldn't contain her love for her husband in this caption, writing, "You fight for the ones you Love."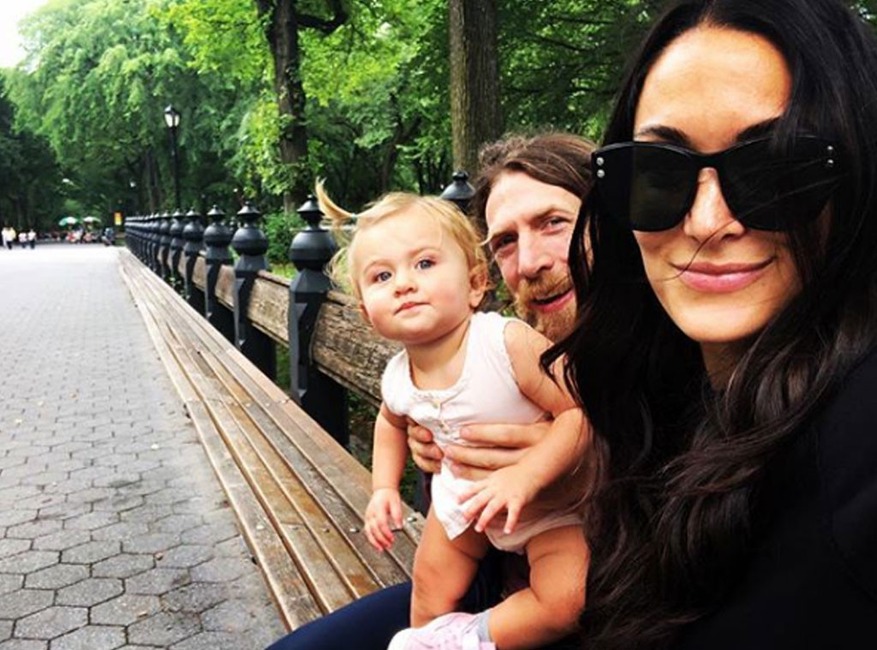 Instagram
Big Day in the Big Apple
Daniel took to his own Instagram to compliment Brie with this sweet selfie. "Central park is beautiful from every angle!" he captioned it. Aww!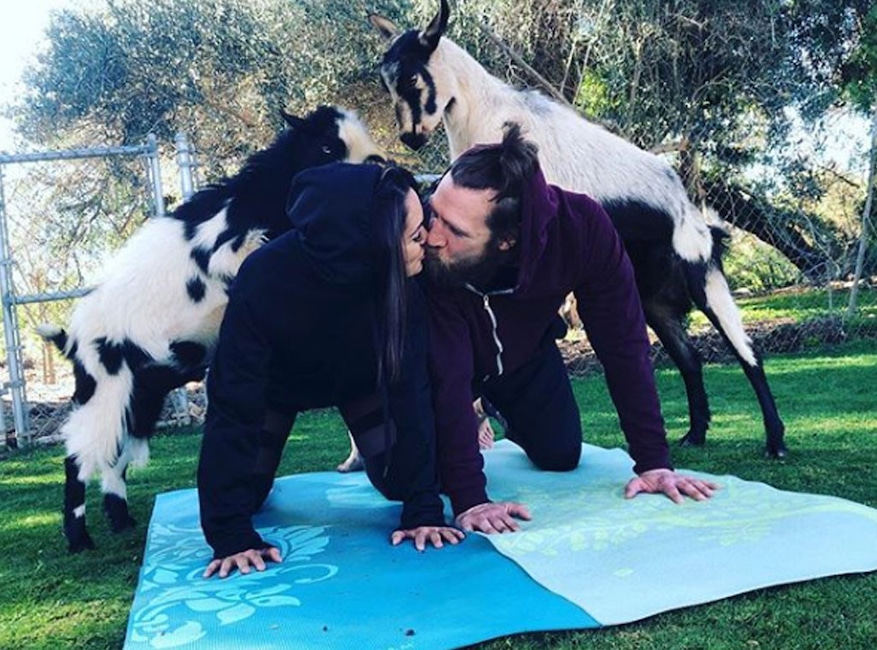 Instagram
Goat Goals
The couple that works out together, stays together. Which means the couple that works out together with goats, thrives together!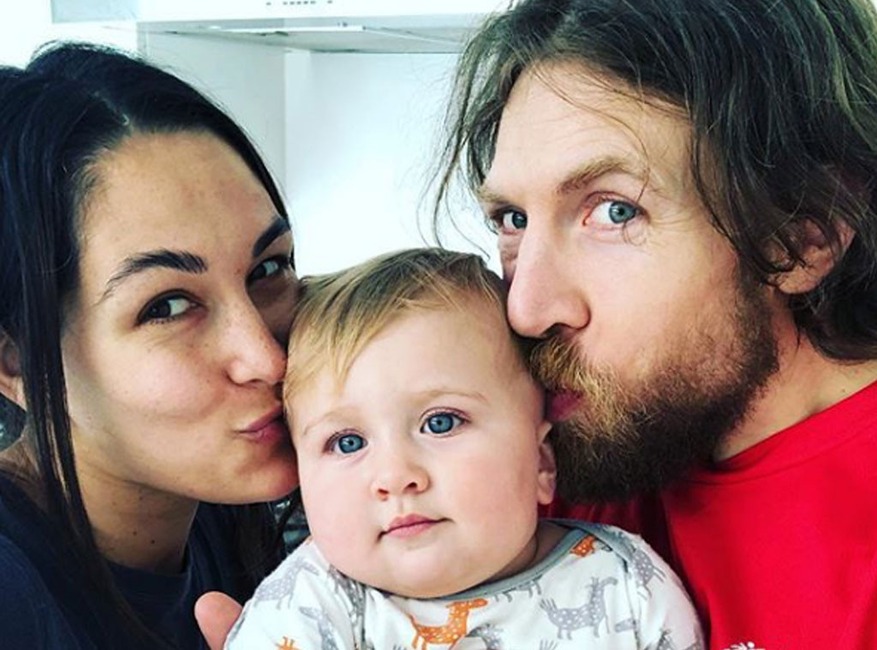 Instagram
Major Milestone
While celebrating baby Birdie's birthday, Daniel also gave Brie a sweet shout-out. "I also can't celebrate Birdie's first birthday without also celebrating my wife," he wrote. "Whenever all three of us are together I feel like the luckiest man alive."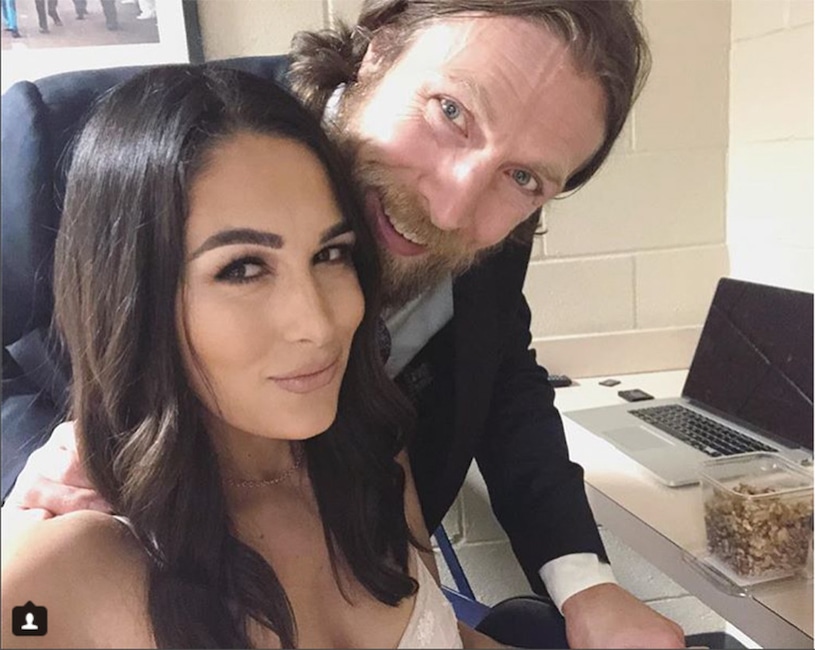 Instagram
#CoupleGoals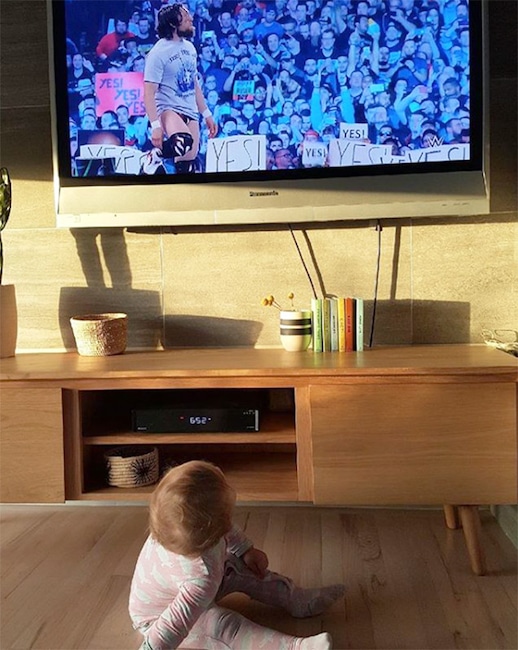 Instagram
Daddy's Little Fan
"Heart is Full. #wrestlemania," Brie captioned this precious pic of Birdie watching her papa at WrestleMania 34.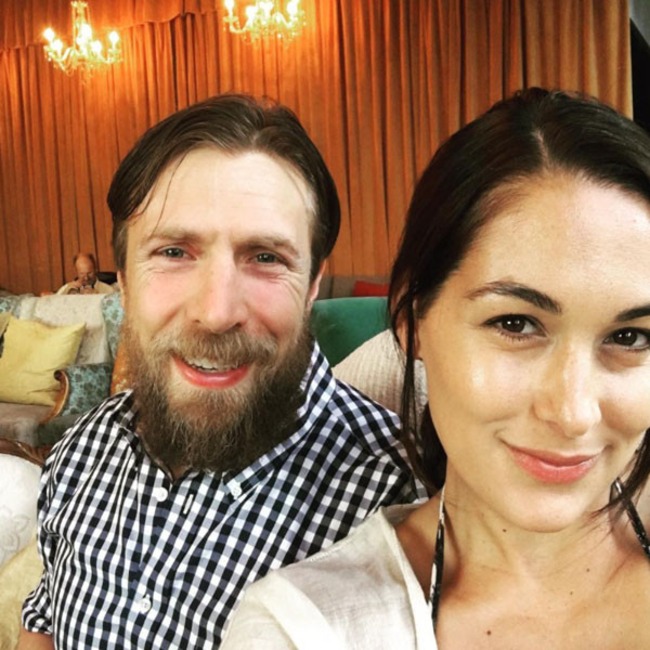 Instagram
Date Night
"Date night!!!#firstmoviesincethebird."
Instagram
Three's Company
"How going out is now!! Active baby! Hide your knives and forks because the Bird will toss them!!! #howmuchhaschanged #almost4months."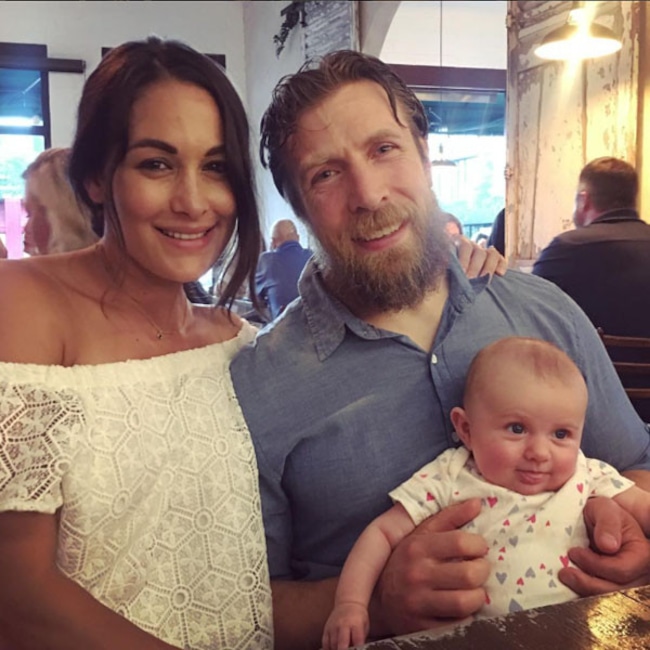 Instagram
Night Out
How cute is baby Birdie?!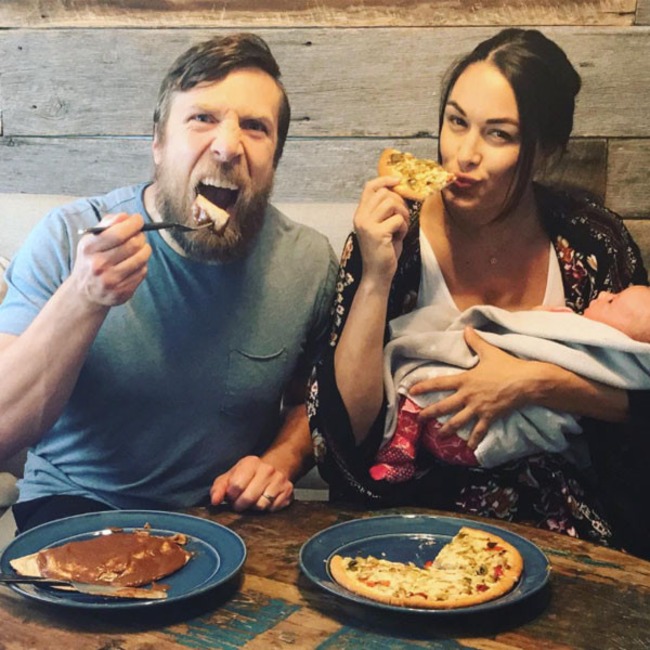 Instagram
Family Dinner
The family of three grabs a meal after taking Birdie home from the hospital.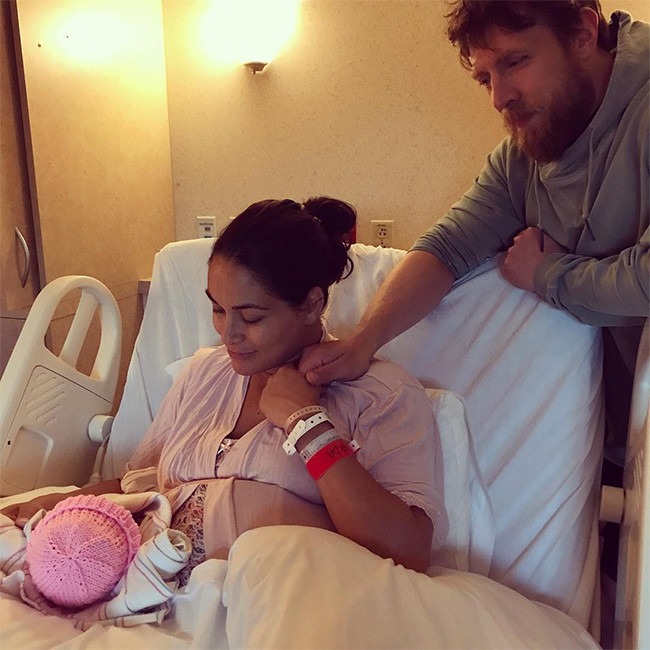 Instagram
She's Arrived
Brie and Bryan welcomed daughter Birdie Joe Danielson on May 9, 2017.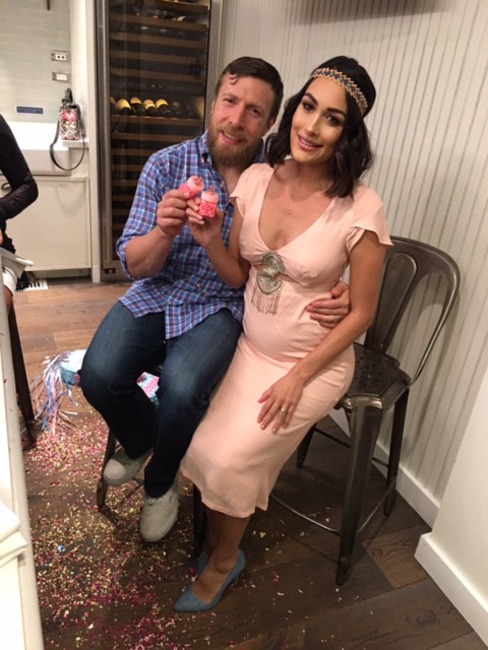 Brie Bella
It's a Girl!
"Couldn't be happier to bring a little girl into our lives!!!! she's already stealing her Daddy's heart!!!"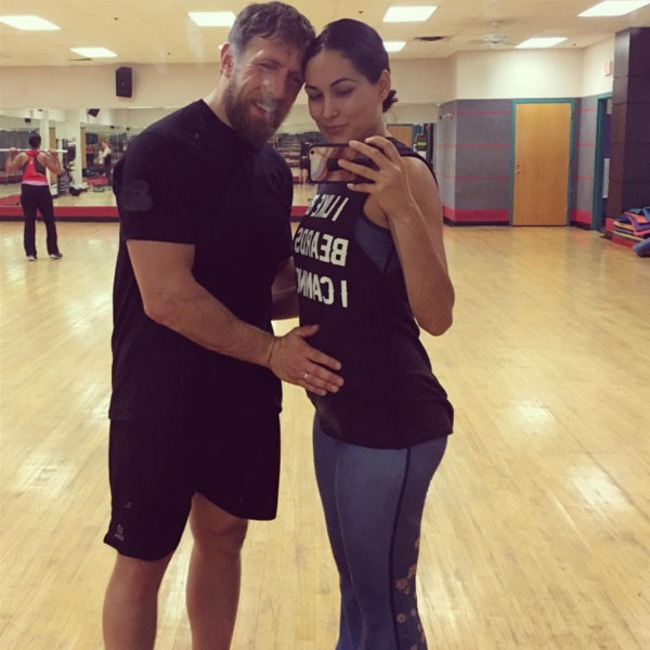 Instagram
Fit Pregnancy
"Second Trimester got me like #feelingmoreEnergy #hubbylove #workout."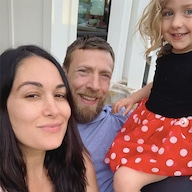 Photos
See More From Brie Bella and Daniel Bryan's Love Story
Watch a brand new episode of Total Bellas Thursday at 9 p.m., only on E!