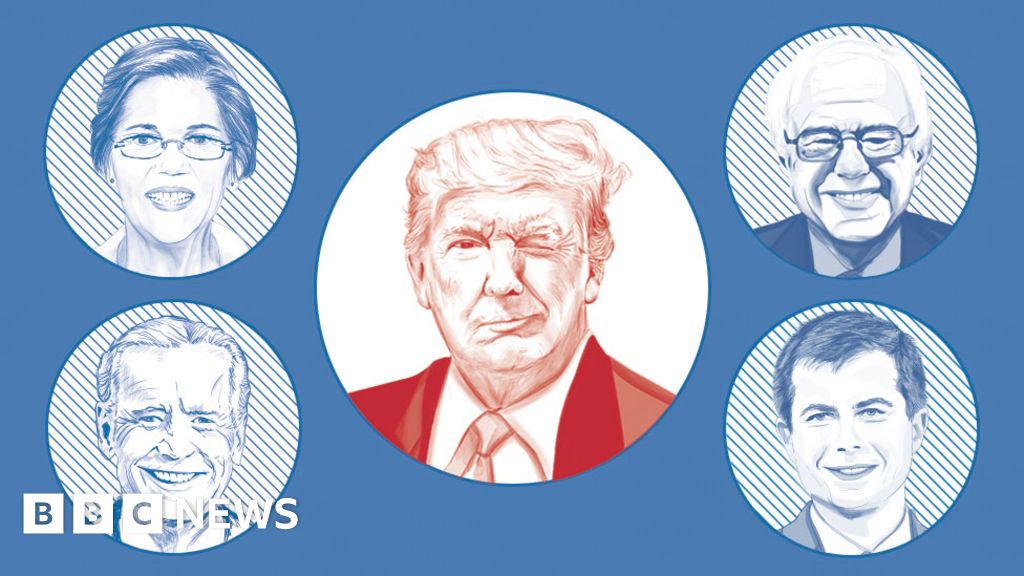 Vermont senator and self-proclaimed "Democratic socialist" who came close to the nomination in 2016.
Key issues:
Medicare-for-All universal healthcare coverage; raising taxes on the wealthiest Americans; upping the minimum wage.
Anthony's take:
The big question hanging over Sanders' 2020 presidential campaign was whether it would be able to recapture the magic of his 2016 effort.
For a while, it was no sure thing. The 78-year-old candidate had a heart attack in October, raising concerns about his age. He was competing in a much more crowded field, which featured another liberal heavyweight, Elizabeth Warren. His polling support ebbed and flowed for much of 2019.
By early 2020, however, he had re-established himself again as the progressive standard-bearer, whose sometimes gruff and always consistent message about income inequality and corporate rapaciousness lent him an air of that much-sought-after modern political quality – authenticity.
To win the nomination he'll have to either count on a field where the moderate Democratic vote stays divided or ensure that his base reflects the diversity of the Democratic party – all while deflecting what will be a fierce effort by some in the party to derail his campaign.
Secret weapon:
Loyalty. More than any other Democratic candidate, Sanders has a core group of supporters who have stuck with him through thick and thin. They despaired when he lost in 2016, and have been planning his political revival ever since. Now their time has come.