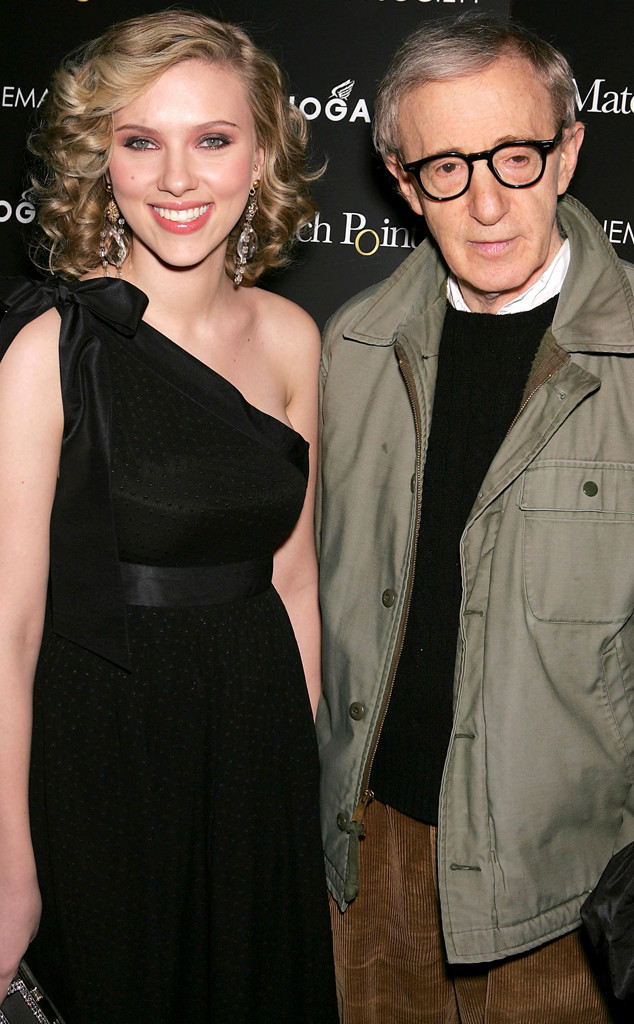 Marion Curtis/Starpix/Shutterstock
Scarlett Johansson continues to make headlines for her candid commentary.
The actress, who next appears onscreen in Marriage Story, has recently received backlash for her controversial statements on topics ranging from Woody Allen to political correctness and casting. In a new cover story interview for Vanity Fair, published Tuesday, Johansson addressed the criticism she's received over her eyebrow-raising comments, stating that she doesn't want to "edit" herself when it comes to sharing her feelings.
"I'm not a politician, and I can't lie about the way I feel about things," Johansson told the outlet. "I don't have that. It's just not a part of my personality. I don't want to have to edit myself, or temper what I think or say. I can't live that way. It's just not me."
"And also I think that when you have that kind of integrity, it's going to probably rub people, some people, the wrong way," the 35-year-old star added. "And that's kind of par for the course, I guess."
In light of Johansson's new interview, we're revisiting the controversial quotes that have made headlines around the world.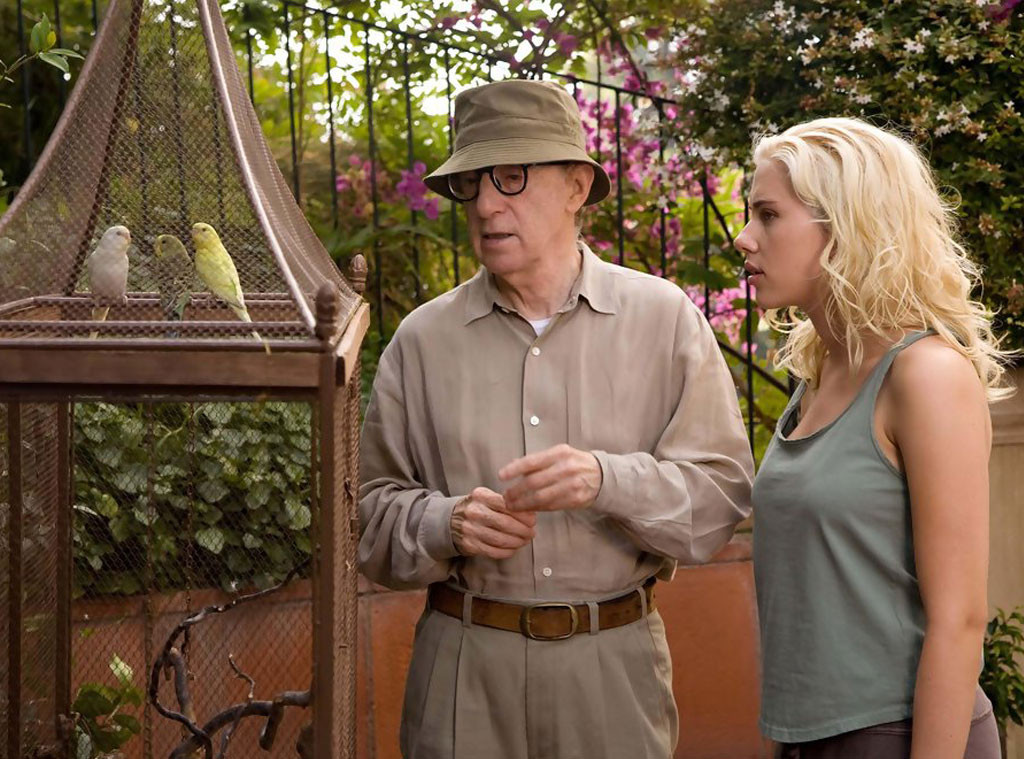 Victor Bello/ Optimum Releasing
Woody Allen: During a Sept. 2019 interview with The Hollywood Reporter, Johansson—who has worked on films such as Scoop, Match Point, and Vicky Cristina Barcelona with Allen—was asked how she feels about the director, who has been accused of sexual abuse. Allen has denied the abuse claims.
"I love Woody," Johansson replied after taking a pause. "I believe him, and I would work with him anytime."
"I see Woody whenever I can, and I have had a lot of conversations with him about it," she continued. "I have been very direct with him, and he's very direct with me. He maintains his innocence, and I believe him."
Amid the #MeToo and #TimesUp movement, Johansson was asked how she felt about sharing this point of view on Allen.
"It's hard because it's a time where people are very fired up, and understandably," the actress replied. "Things needed to be stirred up, and so people have a lot of passion and a lot of strong feelings and are angry, and rightfully so. It's an intense time."
In response to Johansson's interview quotes, Dylan Farrow—who has accused her father, Allen, of sexually abusing her as a child—fired back on Twitter, writing, "Because if we've learned anything from the past two years it's that you definitely should believe male predators who 'maintain their innocence' without question. Scarlett has a long way to go in understanding the issue she claims to champion."
In her new Vanity Fair cover story, Johansson was asked specifically about the criticism her Allen comments received and if that made her "think they had a point."
"I don't know—I feel the way I feel about it. It's my experience," she replied. "I don't know any more than any other person knows. I only have a close proximity with Woody…he's a friend of mine. But I have no other insight other than my relationship with him."
Controversial Casting: Back in July 2018, it was announced that Johansson was set to portray transgender man Dante "Tex" Gill in the movie Rub & Tug. Amid the backlash, Johansson's rep had initially told media outlets, "Tell them that they can be directed to Jeffrey Tambor, Jared Leto and Felicity Huffman's reps for comment." The statement referred to three actors who have played transgender characters onscreen in the past. Johansson went on to exit the role amid the controversial casting move.
"In hindsight, I mishandled that situation. I was not sensitive, my initial reaction to it," Johansson shared with Vanity Fair. "I wasn't totally aware of how the trans community felt about those three actors playing—and how they felt in general about cis actors playing—transgender people. I wasn't aware of that conversation—I was uneducated."
"So I learned a lot through that process. I misjudged that," she added. "It was a hard time. It was like a whirlwind. I felt terribly about it. To feel like you're kind of tone-deaf to something is not a good feeling."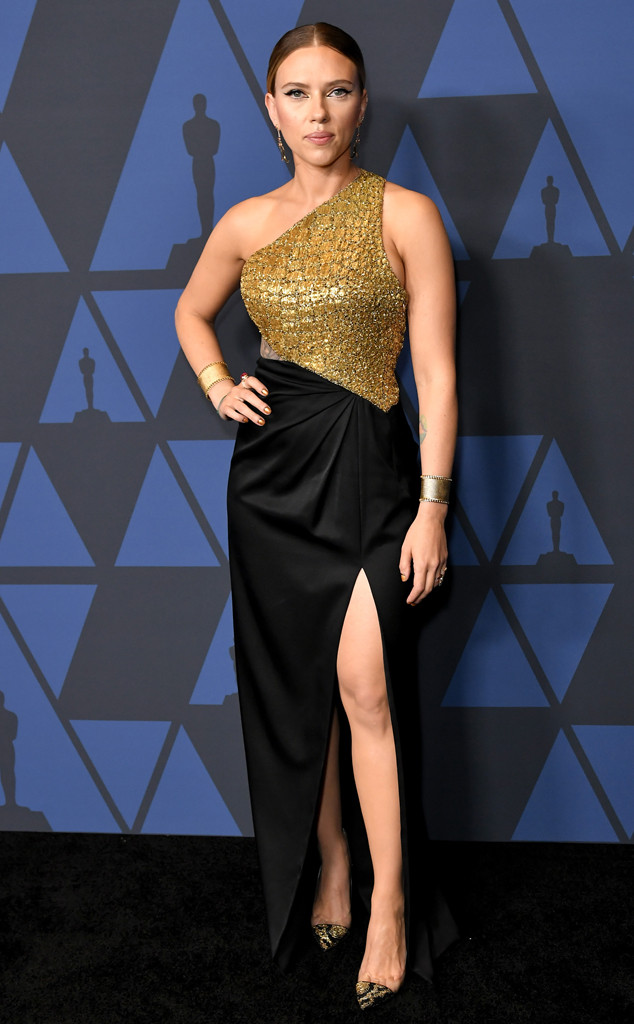 Rob Latour/Shutterstock
Political Correctness and Casting: A year after her casting backlash, Johansson sparked controversy over comments she made in AS IF magazine. In the cover story interview, Johansson discussed how "acting goes through trends." And, when asked if the industry was seeing any particular trends at the current time, Johansson shared that there were "certainly trends in casting right now."
"Today there's a lot of emphasis and conversation about what acting is and who we want to see represent ourselves on screen," Johansson said. "The question now is, what is acting anyway?"
She also talked about the roles people get to play, stating, "You know, as an actor, I should be allowed to play any person, or any tree, or any animal because that is my job and the requirements of the job."
Interviewer David Salle went on to ask Johansson, "Must you only represent yourself, your gender, your ethnicity, or can you, in fact, play beyond these categories?"
To which she replied, "There are a lot of social lines being drawn now, and a lot of political correctness is being reflected in art."
Talking more about her feelings on this, Johansson shared, "You know, I feel like it's a trend in my business and it needs to happen for various social reasons, yet there are times it does get uncomfortable when it affects the art because I feel art should be free of restrictions."
Amid backlash, Johansson released a statement, clarifying her interview comments.
"An interview that was recently published has been edited for click bait and is widely taken out of context," Johansson said in a statement via her rep in July. "The question I was answering in my conversation with the contemporary artist, David Salle, was about the confrontation between political correctness and art. I personally feel that, in an ideal world, any actor should be able to play anybody and Art, in all forms, should be immune to political correctness. That is the point I was making, albeit didn't come across that way."
"I recognize that in reality, there is a wide spread discrepancy amongst my industry that favors Caucasian, cis gendered actors and that not every actor has been given the same opportunities that I have been privileged to," the statement continued. "I continue to support, and always have, diversity in every industry and will continue to fight for projects where everyone is included."