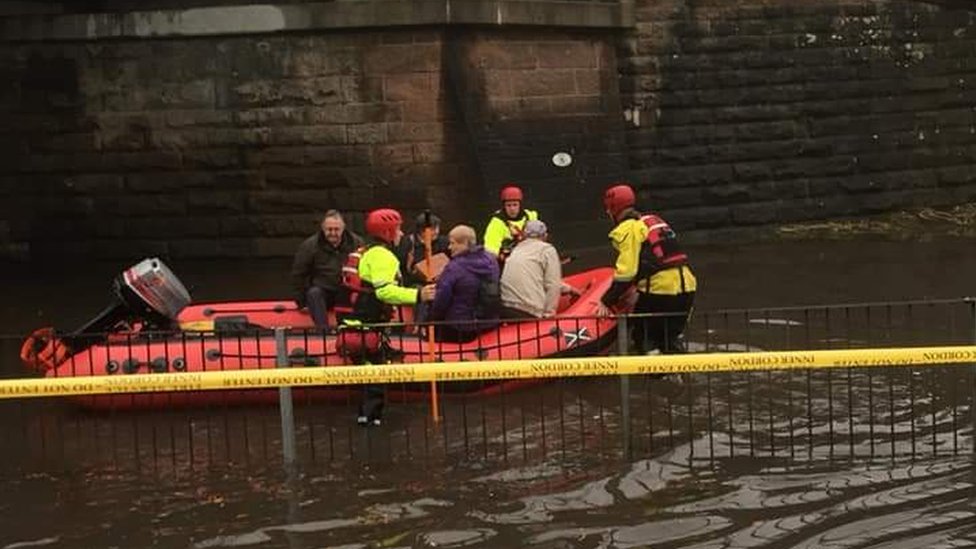 Fourteen people were rescued by boat from Stirling County Rugby Club after torrential thundery downpours affected the area.
Stirling fire and rescue service's water rescue unit was called out at about 20:45 on Monday. No-one was injured.
Flash flooding affected many roads in Stirling and Edinburgh.
In Stirling, Castleview Primary and Wallace High schools are expected to remain closed.
Edinburgh and Stirling had been hit with flash flooding and thunder with one man stranded on a car roof.
One road in Stirling was deep enough with flowing water to create an improvised water slide.
Heavy rain led to disruption in the west of the capital across Bankhead, Clermiston and Corstorphine.
A Tesco supermarket in Stirling appeared to have suffered a failure in its roof as a social media post showed water pouring into the store.