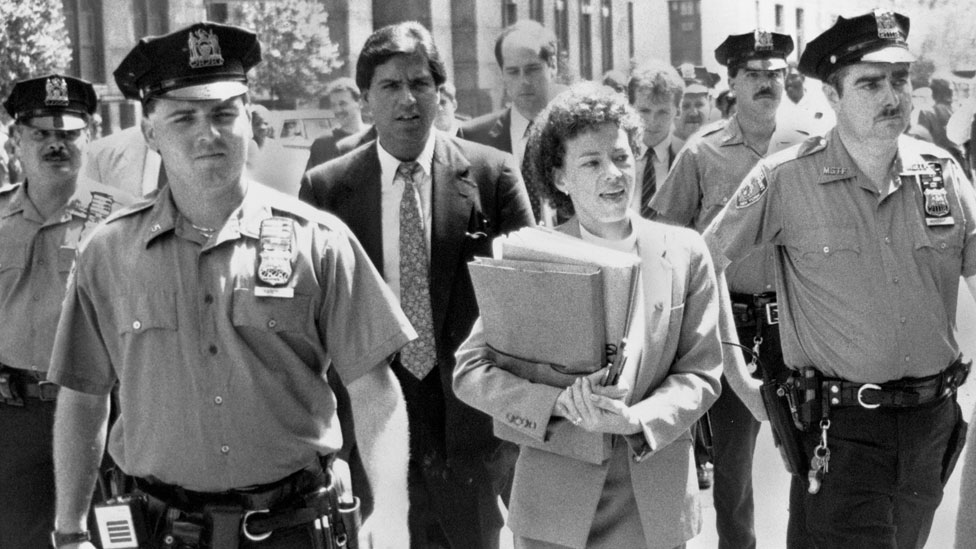 The prosecutor of five teenagers convicted for the brutal rape of a female jogger in 1989 – depicted in Netflix's When They See Us – has left her job at at Columbia Law School.
Lawyer Elizabeth Lederer led the prosecution, but in Ava DuVernay's series she is seen expressing doubts about their guilt.
The boys, known as the Central Park Five, said police coerced them into confessing and were exonerated in 2002.
They were all black and Hispanic.
Columbia University's Black Students Organisation had set up a petition asking the school to fire Ms Lederer amid outcry generated by the series.
The New York Times reported that the school's dean emailed students saying Ms Lederer "decided not to seek reappointment as a lecturer".
She is also a prosecutor in the Manhattan district attorney's office.
Gillian Lester, the dean of the school, said Ms Lederer wrote that the Netflix series had "reignited a painful – and vital – national conversation about race, identity, and criminal justice."
The New York Times said the email included a statement from Ms Lederer saying she had enjoyed her years teaching at Columbia but would not be returning.
She said: "Given the nature of the recent publicity generated by the Netflix portrayal of the Central Park case, it is best for me not to renew my teaching application."
The BBC has contacted Ms Lederer, Columbia Law School and Manhattan district attorney's office for comment.
When They See Us, a four-part mini-series, has proved hugely popular on Netflix, and in the US the series has been the streaming service's most-watched show since it debuted. In the UK it is the second-most watched after Black Mirror.